The perfect itinerary for first-time visitors in Sarajevo
Hello! Is this your first time visiting Sarajevo? Or the Balkan area in general? Are you lost in all of the different customs and traditions, many points of view and everything is overwhelming? For someone who loves to plan their trips to tiny bits and pieces, this is the ONLY blog you will ever need. 3 days in Sarajevo is all you need to feel the city.
Planning a trip to Sarajevo
If it's your first time here, and you have 3 days in Sarajevo or less, this is everything you need to know. Planning trips brings great joy but also potential great stress because there are SO MANY things to do. What do you want to see, learn or eat? What is a must-see when visiting a strange city in a strange country in the middle of everything? Yes, we are truly in the middle of everything. In Sarajevo, many cultures meet, East meets West, religions coexist and you wonder….how does everything function there? So, instead of seeing just a part of Sarajevo and experiencing only some bits of it…why not see EVERYTHING?! 
Now you wonder, is that even possible? How can I see and learn everything in only 3 days in Sarajevo (or less)?! It's actually very easy. In this 3-day perfect itinerary for either first-time travelers or just someone who's revisiting but wants to see things again, you will find the most important things you should see/do. 
3 Days in Sarajevo – #Day 1 -> Culture & History
If you have only 1 full day in Sarajevo, the best thing you could possibly do is the tours. Hear me out! Tours while traveling is essential because first of all if you choose the right tour, you will learn everything important about the city. Sure it's nice to walk around and see some fancy buildings and take photos for your personal blogs, or Instagram, but photos will be forgotten and deleted. The story about those photos will remain. There are numerous funny, interesting, mind-blowing stories about this city and you should definitely try and enjoy tours. So on your 3 days in Sarajevo visit, we recommend doing the tours.
Tours available
If you are more than 3 days in Sarajevo or even more, try to combine the tours. The best possible combination of the tours in one day would be taking a free walking tour in the morning. later have lunch and some coffee (coffee is always a must in Sarajevo). After lunch, join the Fall of the Yugoslavia tour. Free Walking Tour is the basic tour. You will see the old part of the city, and you will get some basic information about the city, how it came to exist, the VERY rich history of Sarajevo and Bosnia and Herzegovina as a country.
You will get some great tips about where you can try some good food, what other things you should see, etc. So the Free Walking Tour is a great and cheap way to start off your day. It's a tip-based tour and it lasts one and a half hours. Every single day, no matter the weather and holidays, at 10:30 AM. 
You can read all about a free walking tour at this link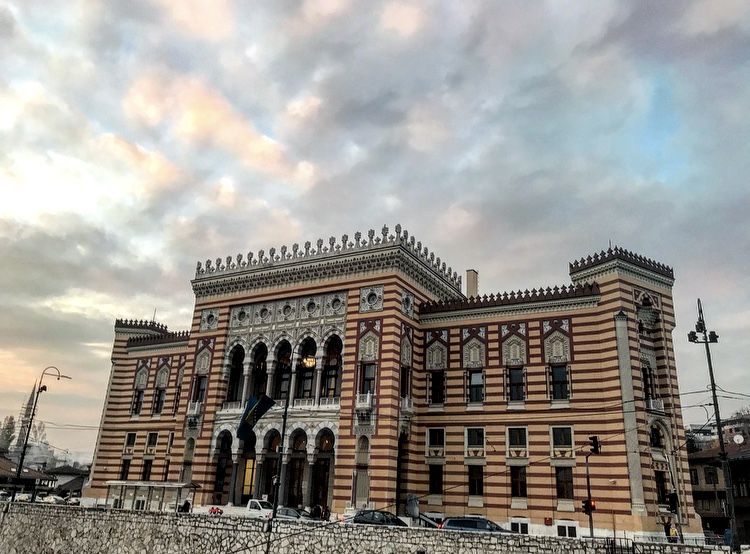 As for the Fall of Yugoslavia tour, this tour is more of war-oriented, while Walking Tour with local guides is a culture-based tour. Local guides for the Fall of Yugoslavia will tell you everything about how Yugoslavia fell apart, how the war started here in Sarajevo and how did people here survive.
Sarajevo is quite famous because of this hideous war period, and many people come here because they want to hear the story from someone who lived through that period. Sarajevo has a lot more to offer than war stories, but even so, they are necessary because only then you will be able to grasp the full history of Sarajevo. 
You can read all about the Fall of Yugoslavia and things you will see while taking that tour at this link.
If you decide to take this combination of tours, be aware that you will be bombarded with facts. If you don't want to get lost in all of these stories you should definitely do at least a little bit of research on history. (but not too much, leave something for the tour guides to tell). 
3 Days in Sarajevo – #Day 2 -> Beautiful Nature
After seeing the city and learning everything about it, the next day would be perfect for you to be in nature and relax. Sarajevo has so many beautiful things to offer, so spend this second-day exploring nature, the cuisine, and all fancy cafes and bars…
The perfect nature get-away would be taking the cable car to the top of the mountain Trebević. You can walk a bit and take the marked forest trail to hotel Pino (their cafe is amazing) or to Sunnyland. Other than this, going to the spring of river Bosna, on hot summer days, is amazing. The park is huge, the running water makes the atmosphere very relaxed and the entrance fee is insanely cheap.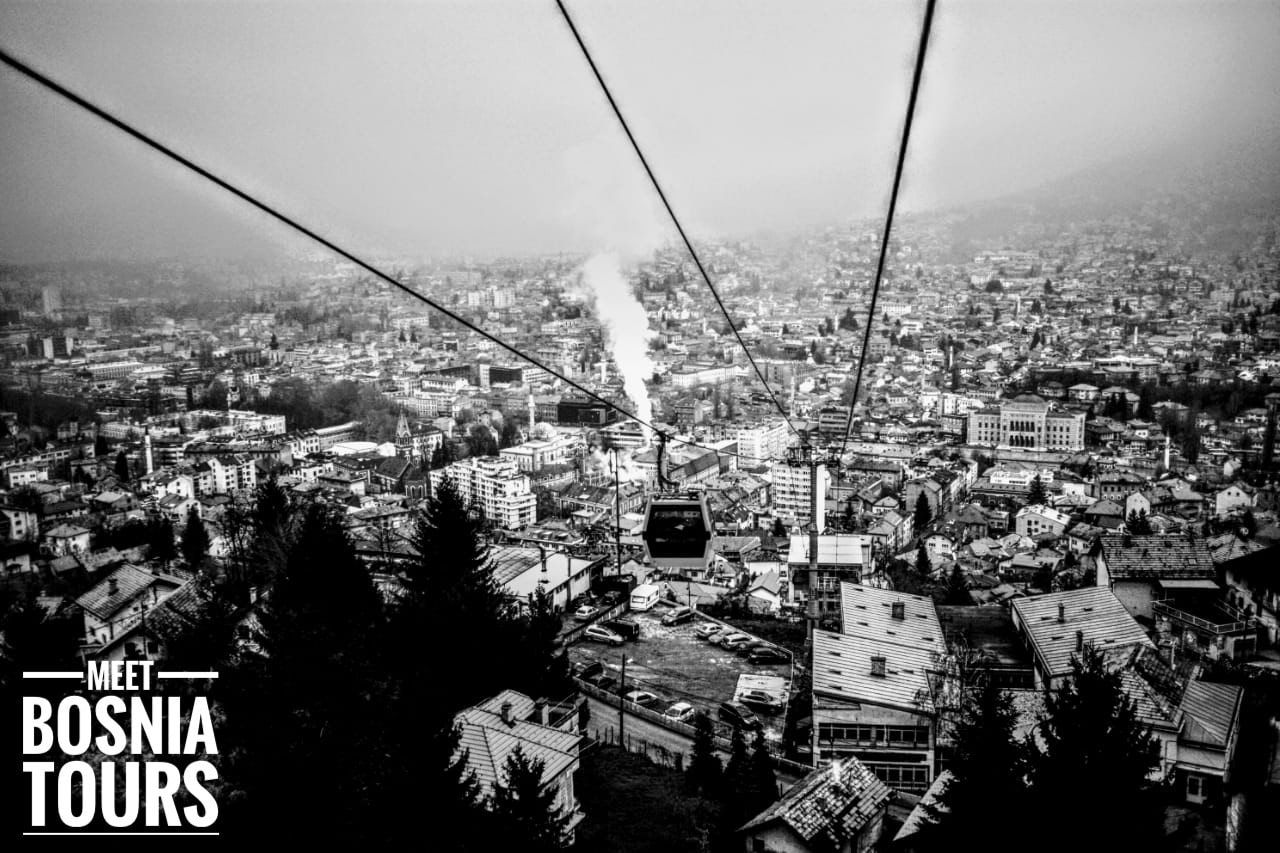 3 Days in Sarajevo – #Day 3 -> Museums
I LOVE museums! Aren't they great?! There are so many museums in Sarajevo and you should definitely spare some time to see some of them.
1. The National Museum (Zemaljski muzej)
I recommend going to this museum as early as possible because it's HUGE! There are so many things to see, from the archeological exhibit to the botanical garden to the huge collection of insects. You will surely be stuck in this museum for hours, completely mesmerized by it. 
2. The War Childhood Museum
This museum is obviously a must-see. It's quite small so you won't need hours and hours to see everything, but you should definitely take your time. Seeing all of the objects on display and the stories behind them is something you should experience while in Sarajevo. 
By day 3, if you did everything as suggested, it's harder to find something you never heard of or something you didn't already learn on the tours. In case these 2 museums aren't enough for you here is a shortlist of museums you will maybe want to see. 
Brusa bezistan 
Jewish museum of BiH
Museum of literature and performing arts
Museum Sarajevo 1878-1918
Svrzo's house
The Despić house
The Olympic museum
Organize your trip and stay in Sarajevo however you like. Maybe you want to go to the museums first or you don't like nature. It's really up to you to decide how you want to spend your time here. Combine things to fit your schedule but everything you really need to see is listed here in this blog. Welcome to Sarajevo and please enjoy your stay here! 
If you are a traveler who would like to add something to our list contact us with the message subject "3 Days in Sarajevo". Along with that, we can recommend you to follow us on our Facebook page Meet Bosnia Tours where we regularly post our activities. Looking forward to hearing from you!
Author: Zehra Bučo