If you decide to spend your winter holidays in Jahorina Olympic Mountain in the vicinity of Sarajevo, you will most certainly be happy with your choice.
When someone mentions Jahorina, the first thing coming to one's mind is snow and skiing, because only Jahorina has the Paradise valley. Meet Bosnia Travel promises the best winter time and our guided tour includes visit to Jahorina mountain.
The story of the winter in Sarajevo starts back in 1978 in Athens, where the International Olympic Committee entrusted Sarajevo with the organization of the XIV Winter Olympic Games. Having won out over contesting cities, Sapporo and Gothenburg. The sports story changed and marked the history of Sarajevo. It ran its course peacefully, with no indication of what troubles lie ahead in the not too distant future. Looking back at past host cities, none is more tragic than Sarajevo.
While the games remain a highlight in Sarajevo's history, in stark contrast to its proudest moment. Eight years later the Bosnian War erupted. A siege on Sarajevo, lasting about four years, did untold damage and was the longest on a capital city in modern warfare. Symbols of peace, Sarajevo's Olympic facilities became a bloody battleground. Much of the venue has become virtually unrecognizable as the surrounding woods have taken over most of the area returning it to nature.
Jahorina
Between the forgotten and abandoned Olympic mountains around Sarajevo. You can find the most beautiful and magnificent mountain of Jahorina. Jahorina is a mountain in Bosnia and Herzegovina, part of Dinaric Alps. It's a true winter wonderland. In 1923, the skies were used for the first time on this mountain.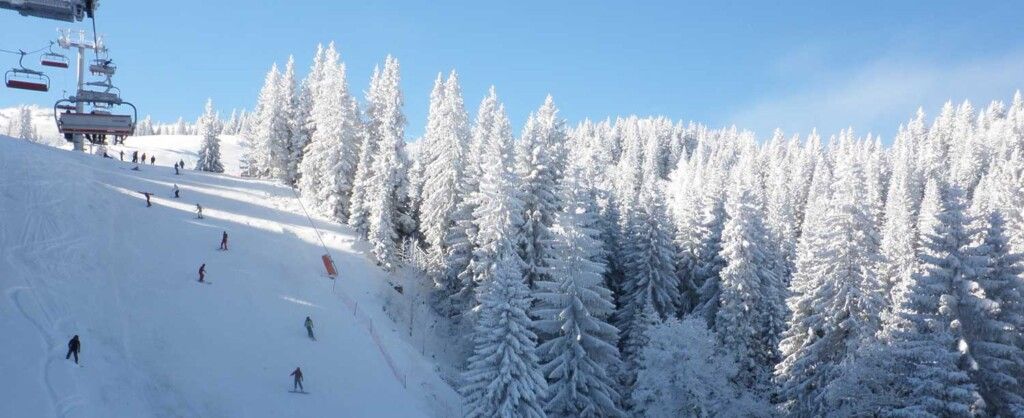 The highest peak is Ogorjelica 1,916 m above sea level. Extraordinary configuration, good quality snow, favorable climate, 20 kilometers of trails for alpine skiing and gentle slopes. All of that is contributing that this mountain is among the finest and most famous ski centers. The average number of days with snow on Jahorina is 175, and from October to the end of May. The ten-year average height of snow in February is 106 cm.
The ski season has begun upon the Olympic Mountains in Bosnia and Herzegovina. Come with Meet Bosnia Travel – City tours from Sarajevo to ski or to learn how to ski. We invite You to join us for a guided tour and enjoy the magic of winter in Sarajevo!
The price of SKI-PASS for daily use is 20 EURO.