The best of Balkans
The Balkan is a place known for its rich history and an extraordinary mix of cultures and religions. Situated in south-east Europe and named after a chain of mountains it is really an unexplored gem for travelers. Over thousands of years, it was an important area for business, religion, and many important battles that have been fought for its control. Since it connected the Mediterranean with central Europe and was one of the major transit lines connecting Europe with Asia many civilizations and empires have ruled over it and left their trace. Due to a lot of intriguing facts about the Balkans, we wrote this best of Balkans blog and we're hoping you'll find it useful.
These different influences can be felt mostly in the culture, music, food, and customs of the local people. Be it orthodox chants, ottoman saz music, Jewish melodies, Austrian desserts, or Mediterranean wine you will find everything in the Balkans. If you are interested in Balkan travel this blog is perfect for you.
We are going to introduce you to 5 countries and 5 cities you must visit if you are traveling or you are planning to travel to the Balkans. We can guarantee you that you will never and nowhere find better hospitality and better people than in these 5 cities and countries. We've been neglected for so long and now it is our time to shine and to prove to everyone how good and worthy we actually are. 
Bosnia and Herzegovina
Bosnia and Herzegovina is a long name for a small country. Situated in the heart of the Balkans it can be seen as the small condensed version of the whole region since it is known as a meeting place of Islam, Catholicism, Orthodox Christianity, and Judaism. The whole region is mountainous this country is no different. A chain of Dinaric Alps runs through the middle separating Bosnia in the north from Herzegovina in the south. Nature is the first thing that captures your attention. Mountains, lakes, and rivers provide plenty of possibilities to explore and enjoy this country.
The most popular place in Bosnia is the capital, Sarajevo and that is the reason why it is on the best of Balkans list. Known for its beauty and exquisite blend of influences it is widely known for many historic events that have shaped the lives of both the locals and the people around the world. 
Luckily for you, our agency, Meet Bosnia is situated in the capital of Bosnia and Herzegovina, Sarajevo, and we have a lot of tours specially crafted for tourists in Sarajevo. Click and find an appropriate tour for yourself on Sarajevo tours by Meet Bosnia or if you rather prefer, feel free to check our tours on Tripadvisor as well.
Croatia
Having an unusual shape and a very long coastline Croatia is one of the most popular tourist destinations in the Balkans. With its long coast and over seven hundred islands and reefs, it attracts tourists from all around the world.
Probably the most visited destination in this country is Dubrovnik. It is an ancient city republic that was thriving in the age of the renaissance. It was well advanced for that historical period pioneering many advancements in diplomacy, trade, etc. The city walls still stand and many movies and series have been using it as a setting for their plots including the world popular Game of Thrones series.
Serbia
The Republic of Serbia is partly located in southeast Europe and partly in central Europe. It shares borders with Bulgaria, Romania, Hungary, Croatia, Bosnia and Herzegovina, Macedonia, Albania, and Montenegro. Serbia's northern autonomous province– Vojvodina with its capital city – Novi Sad is mostly considered to be located in central Europe.
The capital of Serbia is Belgrade, one of the most populous cities in the region. Flowing through Belgrade and most of northern Serbia the river Danube is a great potential for tourism. It is navigable and connects Belgrade with many other big European cities.
Medieval monasteries are this country's proudest heritage. Most of the population is Christian orthodox and the currency in use is the dinar.
Montenegro
Montenegro simply means black mountain in old Venetian. The name was in use since the 13th century and for the Montenegrins, the name is Crna Gora which has the same meaning. Like the rest of the Balkan countries, it was conquered by the ottomans in the 15th century but contained a level of autonomy and was ruled by prince bishops (Vladika) for centuries as a theocracy.
Since south Montenegro has access to the Adriatic sea this is where you will find some of the most interesting places to visit. From the bay of Kotor and the picturesque old town of Kotor, down to the Skadar lake, which Montenegro shares with Albania, this Mediterranean jewel won't let you forget the Balkans.
Hopefully, you learn something new about Montenegro with our best of Balkans blog and we hope it will help you with discovering this small, but yet amazing, and really beautiful country.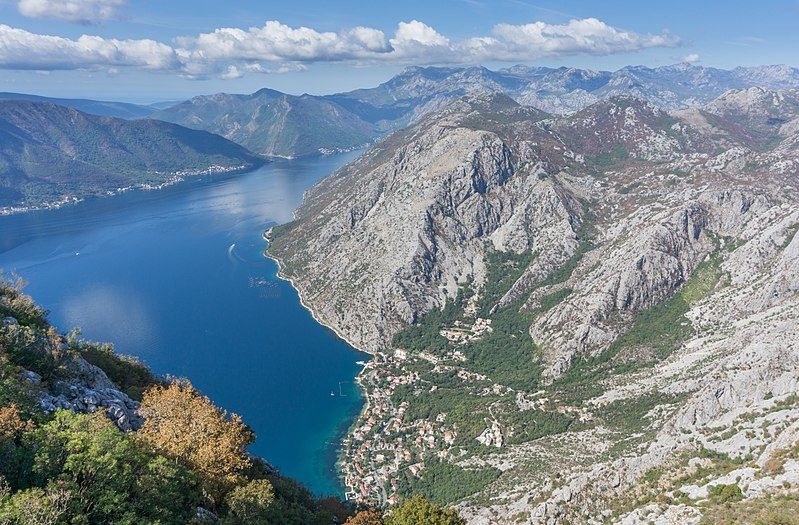 Northern Macedonia
This Balkan country recently underwent a name change due to a long-lasting dispute with their neighbors, Greece. Before being Northern Macedonia its official name was the Former Yugoslav Republic of Macedonia but for most of the Balkans, it is simply called Macedonia. The cities to visit are definitely Skopje, the capital, and Ohrid famous for being an open museum with a very important history. Also, the closeness to Greece might attract you even more to visit this amazing country and to fulfill your best of Balkans bucket list.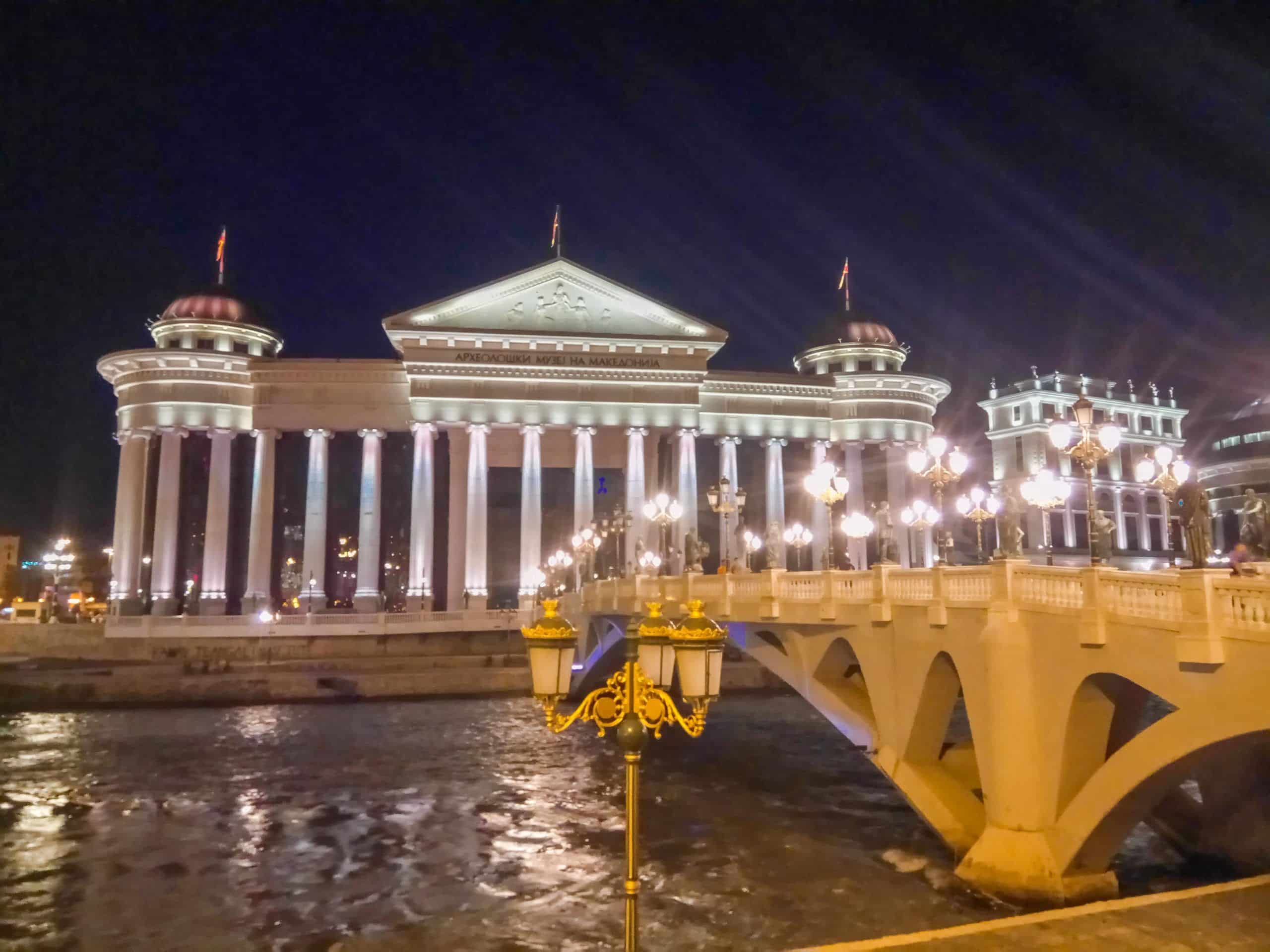 ---
With our best of Balkans series, hopefully, you have found a place for yourself, a place that will always remain carved in memory when you read or hear something about the Balkans again. Looking back around 10 years ago, you wouldn't find Balkans so attractive and most probably you wouldn't plan your next vacation in this part of Europe.
The situation is changing, luckily, and finally in our favor. After all chaos we went through during the '90s, we deserved it. Some of the countries entered a European Union, like Croatia, some are close, like North Macedonia and Montenegro, while Serbia and Bosnia and Herzegovina are still struggling to sort some of the internal political issues that are blocking the progress on the way to the EU.

Eventually, everything will be sorted out, and the Balkan region as a whole will be part of the EU and part of the European family. We deserve it. Until that happens, a lot of side things are happening, and for most of that, we can give thanks to tourism. Because of tourism Balkans blossomed.

The workforce is becoming bigger and bigger, even countries and governments are starting to give more attention to tourism. Nowadays, we have a lot of airlines which were unimaginable 10 years ago. We have bus lines that are connecting every major city in between countries. Tourist agencies in between countries are cooperating. Thanks to the tourism things are coming back to normal and soon we'll have to write another best of Balkans blog post because things are changing rapidly in the Balkans now, stagnation is way behind us.

After this blog, we can unanimously agree there is no doubt that these 5 cities are indeed the best of Balkans.