Is Sarajevo safe?
Most of the people when they hear or when they read something about Sarajevo or Bosnia and Herzegovina think about the Bosnian war in the '90s and that is the only image they have. So they think is it safe to travel to Sarajevo?
A lot of tourists who are coming to Sarajevo are talking about their friends and family asking them why are they going to Sarajevo or Bosnia and Herzegovina? They tell them a lot of false stories like Sarajevo is still unsafe or it is still a war zone.
All of those stories are not true. A piece of bad information or wrong perception of a country can make a totally different image in someone's mind.
Another perception
Some of the tourists coming to the BALKAN countries are avoiding visiting Sarajevo and Bosnia. They have another perception "There is nothing much to visit and see".
Bosnia and Herzegovina were in a war for almost four years and Sarajevo was under siege, but it was 24 years ago.
Today Sarajevo is a multi-ethnic city where people live in peace together with a lot of attractions to offer to those who are visiting. If you are a big fan of war stories don`t worry Sarajevo has so much to offer besides that.
What should I not miss when I visit Sarajevo?
Surrounded by mountains it is ideal for NATURE lovers. With four Olympic mountains just 30 minutes from the city center.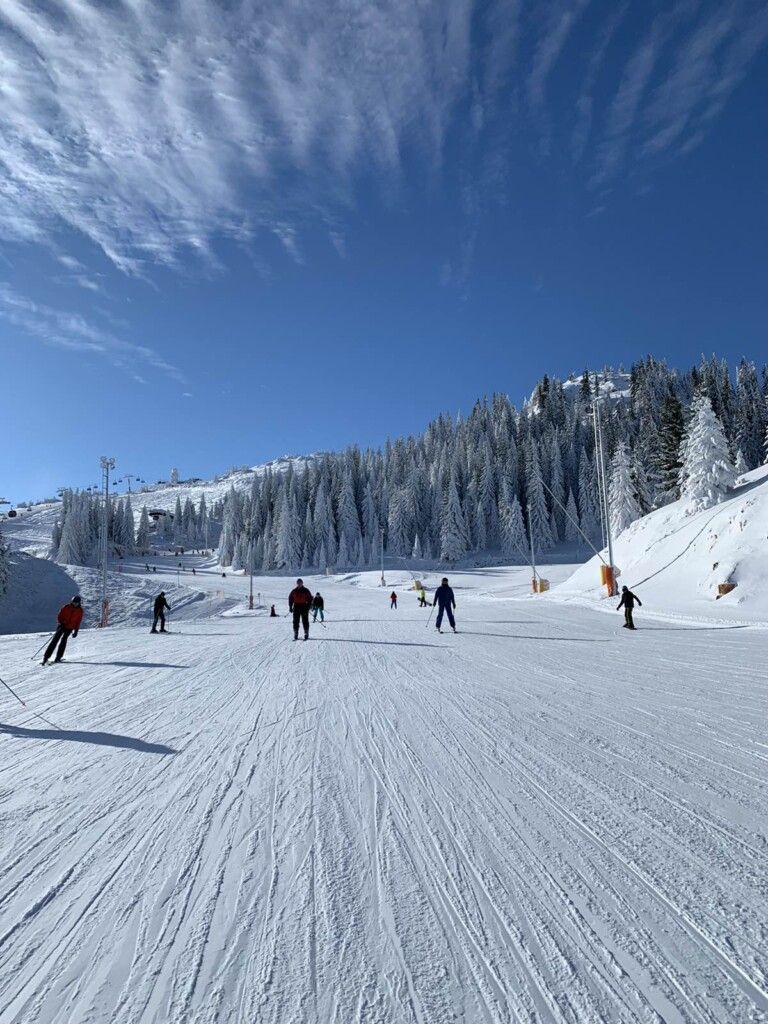 You can enjoy all kinds of activities like hiking, paragliding, riding a bike or just walking in nature in the summer. In wintertime on the mountains is also beautiful, covered with snow, and perfect for winter sports enthusiasts.
In summer you can also visit authentic BOSNIAN VILLAGE Lukomir on one of the mountains. It is perfect for those who want to escape from the noise and crowd in the city. This village will leave you speechless.
Join  Meet Bosnia Travel on the day tour from Sarajevo to Lukomir.
With ethnographic houses, beautiful landscapes, and the hospitality of the local people offering you traditional food, you will get an idyllic picture of life. 
Other nature sights that you can visit that are close to Sarajevo are Skakavac Waterfall, Vrelo Bosne, Bijambare Cave, etc.
One of the checkpoints of Bijambare cave and Spring of  River Bosna tour.
If you like to spend your holiday learning about the history of the city you are in, Sarajevo is also perfect for that.
With the HISTORY and CULTURE of more than 500 years, there is something for everyone.
Beautiful viewpoints looking over the city from Yellow fortress or mountain Trebevic.
You can get there with CABLE CAR in just a few minutes.  You will have an amazing view for taking pictures.
I recommend the best time to visit is just before the sunset.
In summer Sarajevo is known for the Sarajevo Film Festival, Baščaršijske noći and Sarajevo Food Festival.  
What do you think now? Is Sarajevo safe to travel to?
In winter there are a lot of sports events in the city and in the mountains. Four Olympic mountains surrounding Sarajevo are perfect for winter sports lovers.
Discover Sarajevo and don`t have prejudice about a small city in the HEART OF EUROPE. 
If you are a solo traveler or with a group visit and see with your own eyes the beauty that is hidden behind all those stories. A hidden gem in the heart of Balkan, telling amazing stories.
---
Follow us on our Facebook and Instagram accounts where we regularly post our activities or get in touch with us and we will be your tour guides while you are traveling through Sarajevo and we will give you the response to the question is Sarajevo safe. Looking forward to hearing from you!